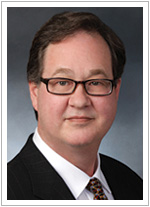 PRACTICE AREAS
Government Contracts
Bid Protests
Commercial Products and Services/GSA Schedules
Procurement Fraud
Energy Management Contracting
Teaming Agreements and Subcontracts
Terminations and Claims
Internal Compliance Programs
Audits and Investigations
Litigation
Federal Regulatory and Administrative
Prime-Sub Disputes
Freedom of Information Act
False Claims Act Qui Tam Defense
EDUCATION
J.D., George Washington University, with honors, 1985
B.S., Texas Tech University, magna cum laude, 1981
BAR & COURT ADMISSIONS
District of Columbia
Virginia
Maryland
U.S. Court of Appeals for the Federal Circuit
U.S. Court of Appeals for the DC Circuit
U.S. Court of Appeals for the Fourth Circuit
U.S. Court of Federal Claims
U.S. District Court for the District of Columbia
U.S. District Court for the Eastern District of Virginia
PROFESSIONAL AFFILIATIONS
American Bar Association (Public Contract Law Section)
The District of Columbia Bar
The Virginia State Bar
The Maryland State Bar
Ron R. Hutchinson , Partner
Ron R. Hutchinson is a partner in Doyle & Bachman LLP. His practice includes counseling and representing clients in a broad range of government contracting and related matters, with special emphasis on commercial item acquisitions and GSA schedule contracting, Federal Government audits and investigations, bid protests, and litigation of claims and disputes.
Mr. Hutchinson has extensive experience in all aspects of the General Services Administration's Federal Supply Schedule Program. He has assisted clients in obtaining and administering GSA schedule contracts and in establishing GSA schedule internal compliance programs. He also has assisted clients in responding to audits and investigations by the Federal Government, including defense of Civil False Claims Act qui tam actions. Mr. Hutchinson has also advised clients in prosecuting and defending major bid protest cases before the U.S. Government Accountability Office and in federal court.
An active member of the American Bar Association Section of Public Contract Law, Mr. Hutchinson served as a Chairman of the Commercial Products and Services Committee. He has been a speaker on and has authored numerous articles on federal government contracting matters, particularly related to GSA schedules and commercial items. His articles include "The Government's Audit and Investigative Powers Over Commercial Item Contracts and Subcontracts" and "Oversight of GSA Federal Supply Schedule Contracts: From Internal Compliance Programs to Civil False Claims Actions," both of which appeared in the Public Contract Law Journal of the ABA Section of Public Contract Law.
Prior to entering private law practice, Mr. Hutchinson spent three years as an attorney-advisor in procurement law at the U.S. Government Accountability Office where he was responsible for resolving bid protests.